If you are looking for a way to copy paste instagram captions , instagram hashtags of other profile or if you want to copy someone's comment then we can help you . Instagram official app don't allow you to copy someone's caption directly , but there are many ways you can copy someone's Caption on Instagram .
How to Copy Instagram Caption android
Copying someone's status from instagram in android and iphone is similar , You need to copy post url which you want to use. You can see images below for clear understanding. You need to open instagram and open that post from where you want to copy caption , then click on three dots on right side of person name ,to open post options.
how to copy instagram profile link
Then Select Copy Link Option to Copy Post Link
After that you need to Open Chrome Browser in Android Phone and If you are using iPhone then you can open Safari Browser or Any browser of your choice then paste this video link in url bar and press enter or tick icon on keyboard.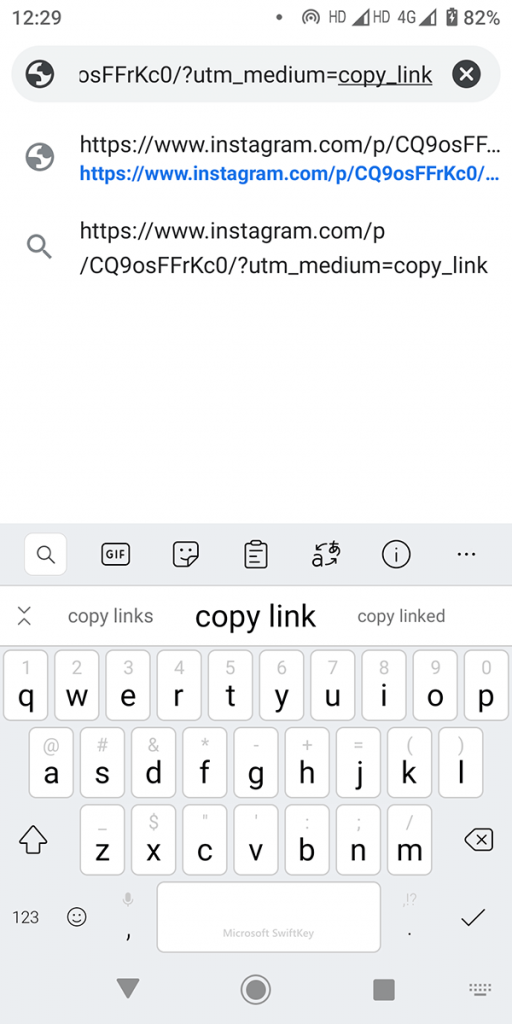 This Will Open that Post in Your Phone Browser , then long press on caption will open option to copy , Caption , Hashtags and Comments , you can copy whatever text appearing on screen.
how to copy instagram comments on iphone | how to copy instagram comments android
You can copy instagram comments by above method, You can copy comments , captions , hashtags easily if you open your instagram account in Phone Browser and not in Instagram Official App, There are some more methods to copy instagram captions , comments .
How to copy caption from instagram reels | Copy instagram captions online
There are some websites which offer this service to copy Instagram hashtags , the website is https://aloinstagram.com/copy-instagram-caption/ , You can use this website to copy someone's captions online.
how to copy text from instagram dm | how to copy instagram bio link
You can copy dm messages , bio and many more things if you login your account from mobile app or if you login your account on desktop browser , how to copy instagram captions in phone is discussed above , however if you want to copy something from bio of some person then open instagram in desktop and press right click and move your cursor over text you want to copy and paste this in your profile or notepad easily for using later, if you face some problem you can ask in comments.
IF you are looking from tricks and methods to viral your instagram reels then you can read this post
how to copy instagram caption 2021 with app
There is one more method of copying instagram captions , you can download Google Lens app , then take screenshot of page by pressing Power button and Volume Up buton together , then open that image in Google lens app , it will read text in Photo , you can take screenshot of Page which you want to copy , and you can copy text with this method easily.